Matriarch of the Dempsey family | Chronicle of Meath
OBITUARY: Maureen Dempsey, Ballivor

Previous

Next
A 'tour de force' as a loving wife, devoted mother, much admired mother-in-law, loving grandmother and great-grandmother and loyal friend was remembered in Trim when Maureen Dempsey of Lionsden , Longwood, was laid to rest in St Loman Cemetery.
The matriarch of the family of 12 brothers died on Thursday August 11, aged 97, less than five years after her husband, Michael, who founded Dempsey Travel and Insurance in Trim.
Hailing from Maureen Byrne of Doolistown, the couple celebrated their 70th wedding anniversary in September 2016, and in a eulogy describing his father as the breadwinner and his mother as the baker, Sean Dempsey said: "They had been together for over 70 years, during this time, they have shaped a legacy and an example of what commitment to family means".
This family extended to his daughters-in-law, 38 grandchildren and 29 great-grandchildren.
Cycling everywhere at the start of their marriage, Maureen learned to drive from the acquisition of a family car, and had her own car in the 1970s, which gave her a great deal of independence.
There was always a great welcome for everyone who arrived at Lionsden, a cup of tea and home-baked brown bread, which Maureen continued to make until very recent times. Like many families of their time, they were self-sufficient in fuel, potatoes and vegetables, and raised a pig and a turkey.
After the birth of her youngest son, Maureen Dempsey took up golf, excelling at it over the next half-century, becoming president of Co Meath Golf Club, Trim. She was very fond of golf and cherished the many friends she had made at the club. She loved to travel to visit family, and it was a bonus if there was going to be golf to play overseas. She has performed in Australia, Dubai, America and throughout Europe, and traveled to China in the late seventies. She had several holes in one, including one in Turkey.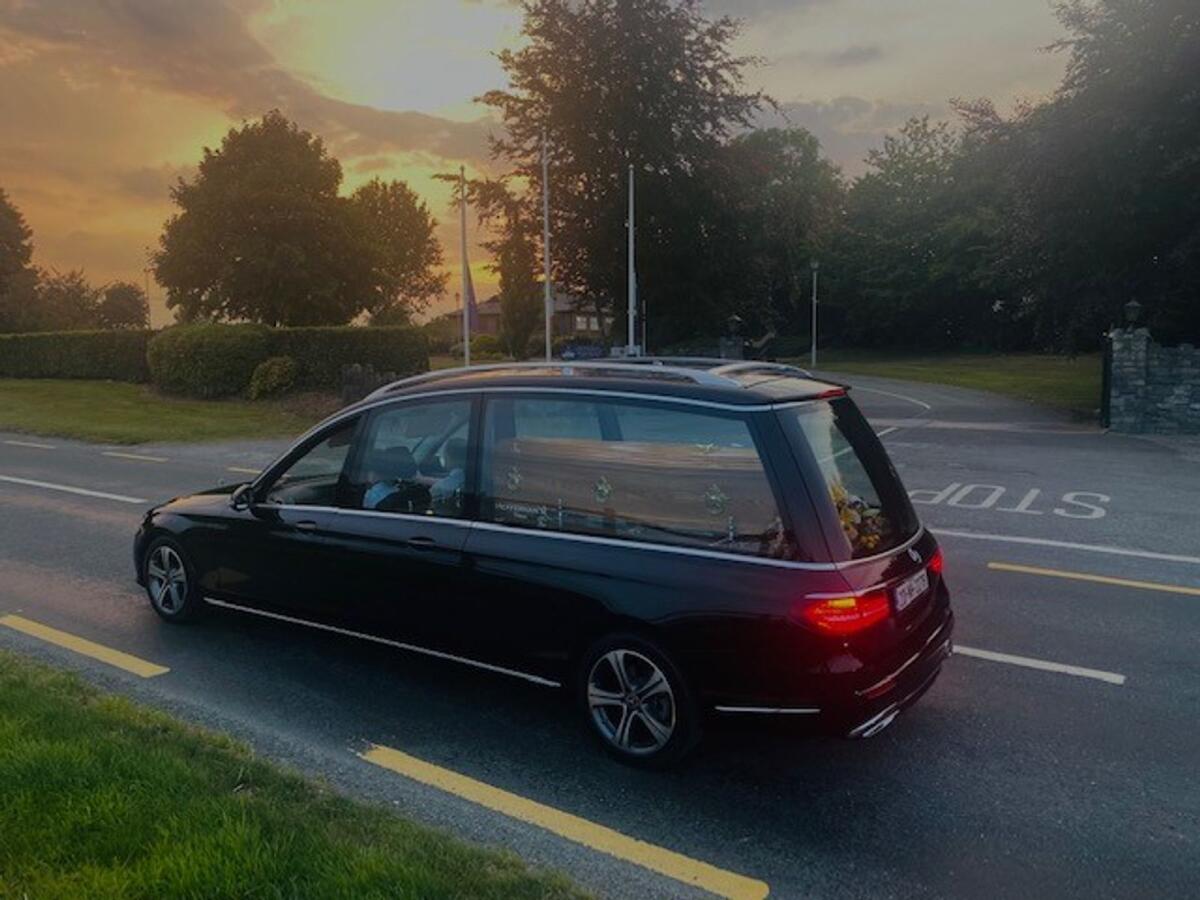 During Covid, which she fought and beat twice, she watched Sky Sports Golf daily and was never short of commentary on a golfer's skills – or lack thereof. Naturally, as the mother of all the Dempseys, she was very interested in GAA and in recent years had taken up bowling.
Celebrating her funeral mass in St Columbanus Church, Ballivor on Sunday, Fr Mark Mohan, PP, Ballivor, described Maureen Dempsey as wonderful in many ways. "She had a toughness on the outside with a softness on the inside," he said. "In recent years, small in stature, but magnificent in personality."
Fr Mohan, who was joined by Fr Paul Crosbie, PP, Trim, and Fr Gerry Neylon, SSC, Dalgan Park, Navan, recalled his great faith and generosity to local parish and church funds. church, and stories of its "fun and frivolity".
Symbols of Maureen's life brought to the altar included her golf club, a picture of her brown bread, a family photo, a travel voucher and a plant from her beloved garden.
The Taoiseach, Micheal Martin, was represented in Ballivor by Comdt Stephen Byrne, while the presence in Trim included Seanad Eireann's cathaoirleach, Senator Mark Daly.
Father Warren Collier, CC, Trim, officiated at the grave, where Cormac Dempsey bid farewell to his grandmother with a rendition of "There Will Be Days Like These." Members of the County Meath Golf Club provided an honor guard at the church, while members of the Trim GAA Club did so at the cemetery.
Predeceased by her husband, Michael; sisters, Rosie, Sheila, Marcella; and grandsons, Cian and David; Maureen is survived by her sister, Kitty; sons, Frank, Michael, Brendan, Seán, Noel, Martin, Dermot, David, Pauric, Niall, Loman and Ronan; beautiful girls; small children; great-grandchildren, brothers-in-law, sisters-in-law, nephews, nieces, relatives and friends.