We are broken by your passing but know that you are in heaven – Children of Dzifa Attivor
Hundreds of mourners have gathered in the hometown of the late Mrs. Dzifa Aku Attivor, former transport minister under the John Dramani Mahama administration, to pay their last respects.
People from all walks of life, including members of different political parties, diplomats, former colleagues from Global FM and Volta One TV, and well-wishers honored the final funeral rites of the late Minister of State.
The late Dzifa Aku Attivor was described as a virtuous woman with a heart of gold, who loved and cared for everyone she came in contact with.
Former President John Dramani Mahama described her as a wonderful leader who contributed to development during her service to the country as Minister of Transport.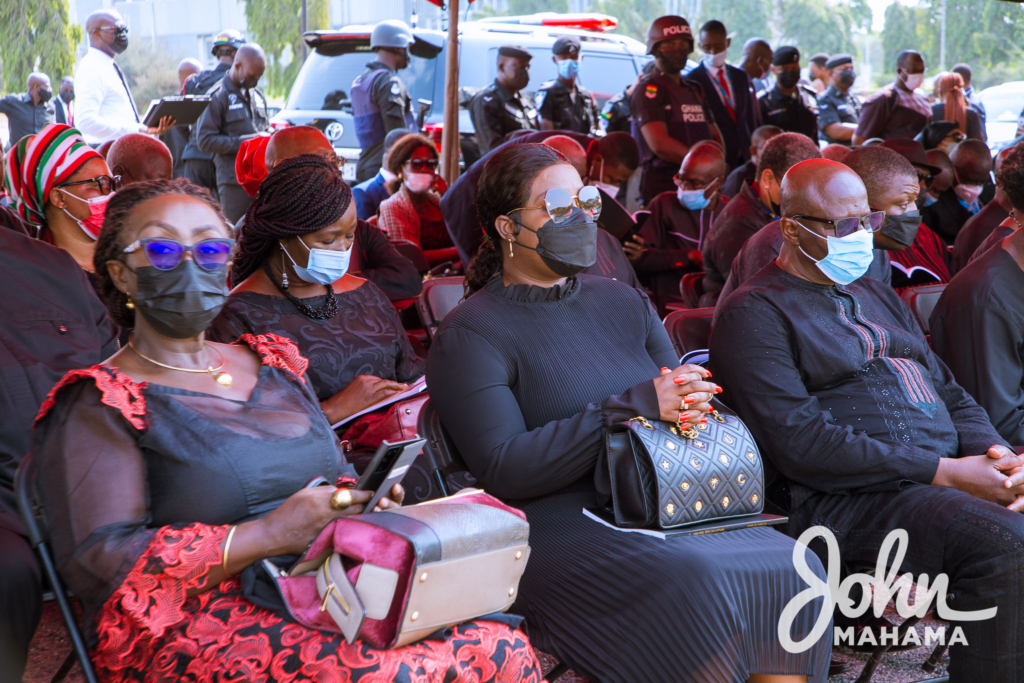 The EP Church told how instrumental it was in the works of the Lord. They prayed for his eternal rest. Locals also lamented their great loss.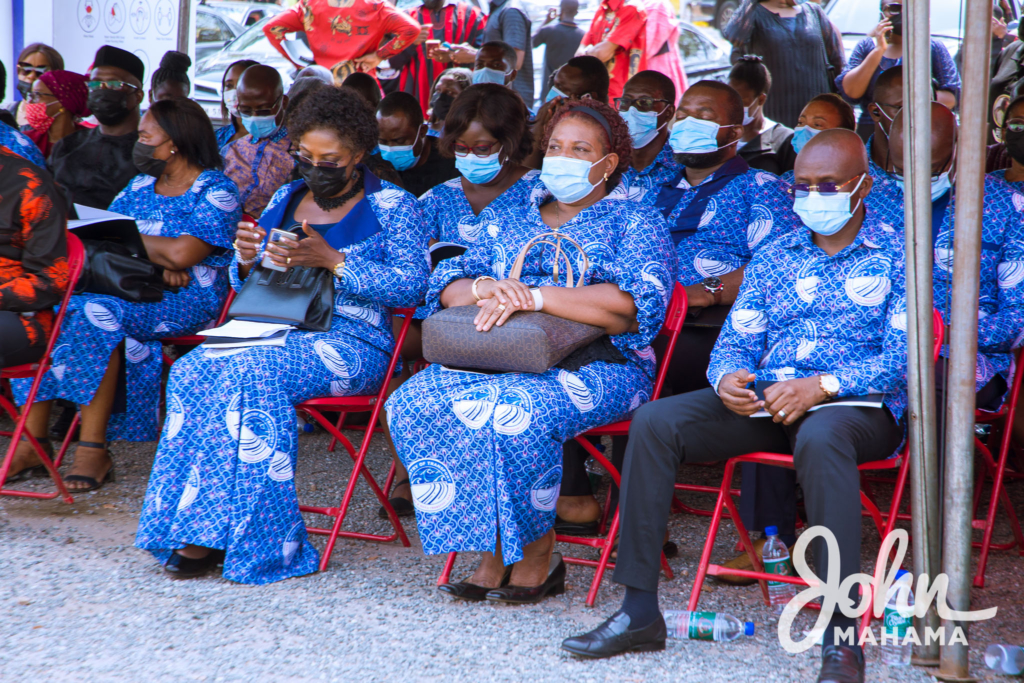 Most affected by the tragic incident were her three children, who described their mother as the kindest, most loving and strong-willed woman they had ever met.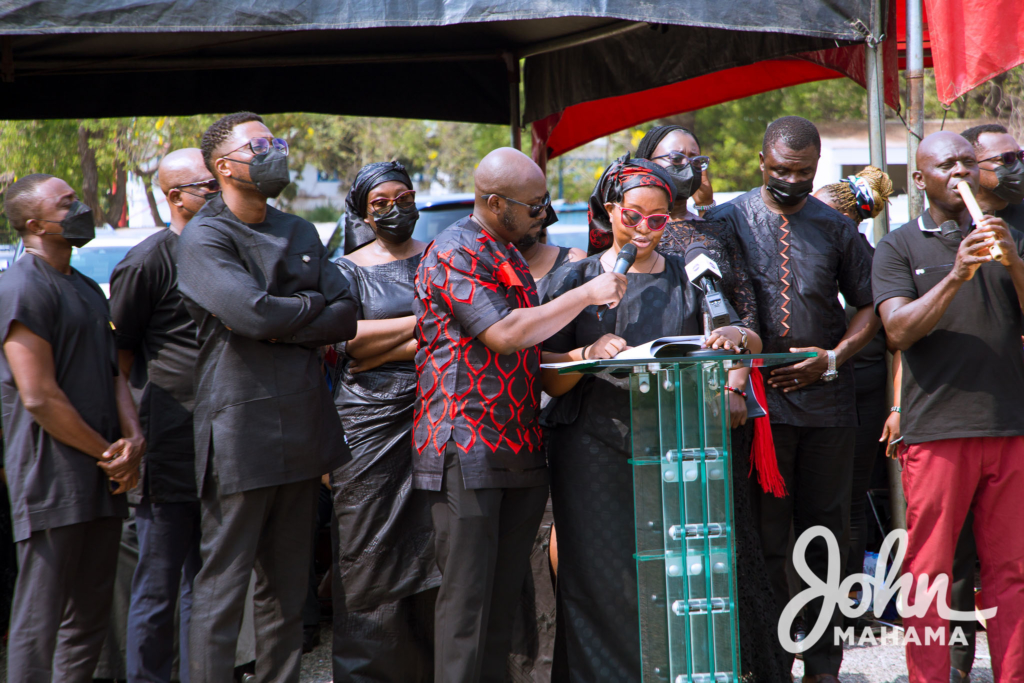 According to them, the death of Dzifa Attivor has brought so much grief to their hearts. They told how she raised them in the Lord and the need to show love to all.
"We are heartbroken by the death of our loving and kind mother, but we know she is in heaven and we will love her forever," they said in tears.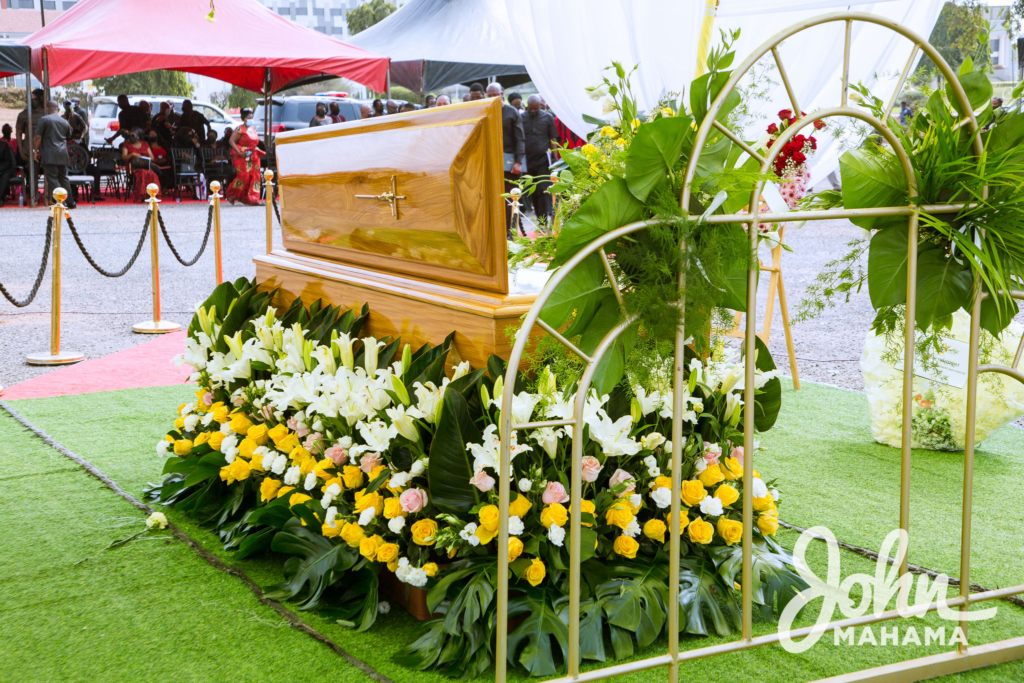 Madame Attivor died in the early hours of Tuesday, November 16, after a short illness.
She reportedly went to the hospital for treatment for some time, before her death. She served as transport minister between February 2013 and resigned in December 2015.